Do you know that What is jioMeet? The Do you know a new offering from Reliance Jio "Jio Meet"Has recently been released for users. If you do not know, what is this "live meet app and how to download it?" Then this article of today is going to be full of information for you.
On this April, the Government of India has banned the use of Zoom App to its government employees. At the same time, the government inspired its own local companies to make better and secure video conferencing app. In such a situation, many companies contributed to this campaign with their own enthusiasm.
In this way, Indian telecom operator Reliance jio JioMeet has launched its new offering, which is a free video conferencing app. It is believed that with its arrival, it can give a good challenge to current mehndu video conferencing apps such as Zoom, Google Meet and Microsoft Teams.
In such a situation, we thought that why should you provide complete information about JioMeet App so that you do not have any doubt about it. So let's start without delay.
What is Jio Meet – Jio Meet Introduction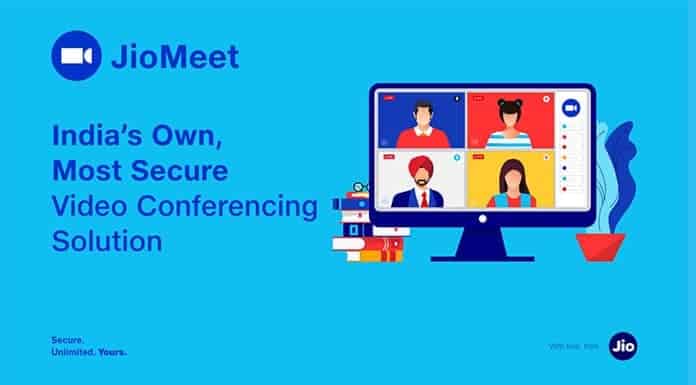 Jio Meet One free video conferencing app Which has been pioneered by India's largest Telecom Comapany Reliance Jio. The name of this app is named JioMeet and it has been kept completely free to use for all users.
Whereas you have to pay money to use the other mehzuda video conferencing apps such as Zoom services, while Jio Meet is completely free to use.
In this video calling app you will also see many new features such as scheduling meetings, screen sharing, and more.
By the way, this HD video conferencing app was released a month ago for testing for all beta users, but recently it has been launched for Android and iOS users. At the same time, through Google Chrome and Mozilla Firefox in their computers access can be done.
Who are the rivals of JioMeet App?
With the arrival of JioMeet, it is going to give a lot of challenge to many Mehjuda Video Conferencing Apps. So let's know which such apps are those that are competitors of JioMeet App.
Zoom
Facebook'S Messenger Rooms
Google Meet
Microsoft teams
Can JioMeet Video Conferencing App be used in Platforms?
JioMeet app has been made compatible with many platforms. This includes Andorid, iOS, web. At the same time, you can easily join up to 100 participants in a single meeting.
When was the JioMeet App Announced?
The serive of Reliance Jio JioMeet App was announced on April 30 2020. But at that time it was not available to all users.
It was released at that time only for testing for Beta Users. But because it is so popular, more than 100,000 people had downloaded it in their device during the test period itself.
How to download jio meet?
Now let's know how to download JioMeet App. Before that I want to tell you that JioMeet app is currently available only on Google Play Store and Apple App Store.
To download it, you will have to go to App Store or Play Store and search under the name of JioMeet application and download it from there.
JioMeet Android App Download Link : Link
JioMeet iOS App Download Link : Link
There is no need to give you any charge to use this app, this is 100% free video conferencing app.
Setup of JioMeet is also much easier. To begin with, you just have to enter your phone number. After that OTP has to be verified and after that your account will be created immediately. After creating an account, you can start a meeting.
How to use JioMeet App?
JioMeet App It is very easy to use. You can sign in on the app using your company domain.
For which you have to follow the steps given below.
1. Open JioMeet app or visit https://www.jiomeetpro.jio.com
2. Go Again "Sign In"Page
3. Click "Company DomainOn the option
4. Now enter your Domain ID / full email address
5. If you do not know your Domain ID, then click "I identify know my company domain"Option -> then enter your full email address
6. Then click "Continue" On.
Features of jio meet
Let's get information about all the new features of ab JioMeet.
1. Through this JioMeet App, users can easily make One-on-One Call or Conference Call with about 100 participants at a time. You get these features with enterprise-grade host controls.
2. In this, any new participants can join the meeting without signing-in. User simply Meeting ID Or you can join the meeting using the Personal Link Name.
3. JioMeet allows you to host or join Unlimited number of calls. With this, where Zoom limits your call duration to 40 minutes with 3 to 4 users, you will not see any kind of restriction in JioMeet. That is, if you want, you can continue your call even for 24 hours.
4. JioMeet's Enterprise-Grade Host Controls In this you get many features which include password control for Meetings, multi-device login support, Screen Sharing feature, waiting room, Meetings Schedule facility and much more.
Devices that support JioMeet?
Let us now know which such devices are they in which you can use Reliance Jio's JioMeet easily.
Android devices running Android 5.0 or higher.
iOS devices running iOS or higher.
Windows 10 Key devices
Mac devices running Version 10.13 Or more.
what did you learn today
I hope you find this my article What is JioMeet Must have liked It is always my endeavor that the readers Video Conferencing JioMeet App in Hindi Complete information about the subject should be provided, so that there is no need to search them in the context of that article in any other sites or internet.
This will also save their time and they will also get all the information in one place. If you have any doubts about this article or you want that there should be some improvement in it, then for this you can write down comments.
If you liked how to download this post JioMeet App or got to learn something, then please share this post on social networks such as Facebook, Twitter and other social media sites.
Read More: